History, Features & Types of Rachel Haircuts. Whether you are looking for a new hairstyle with minimal maintenance, the Rachel Haircut is an excellent choice.
It is versatile, flattering, and easy to style, making it a great choice for women of all ages. It is certain that the Rachel Haircut is a perfect match for any look, whether you desire a professional, casual, or bohemian style.
Introduction:
A popular hairstyle developed by Jennifer Aniston during her time on the television series Friends is the Rachel haircut. As a tribute to her character Rachel Green, the haircut features layered, chin-length hair that is often styled with a slight wave.
As a result of the popularity of the style during the show's run, it sparked a trend in the early to mid-1990s that has continued to be popular today.
What is the Rachel Haircut?
The Rachel Haircut is a shoulder-length cut with long layers, bangs, and a choppy, uneven texture. The layers in the style help to create the illusion of a longer, more oval shape on women with round or oval faces.
This is a great way to enhance the volume and texture of your hair without resorting to harsh chemicals or a lot of styling.
History of the Rachel Haircut:
A picture of Aniston's hair was used as inspiration for Chris McMillan's creation of the Rachel haircut at the time. He created a layered, chin-length style that would suit her face shape and lifestyle based on a picture of her hair.
In 1994, the hairstyle was introduced on the television series Friends and quickly became one of the most popular styles in salons throughout the world.
Types of the Rachel Haircut:
These are some of the most popular types of Rachel haircuts:
1. Classic Rachel:
Rachel is one of the most well-known and loved hairstyles. This style is characterized by long layers lying around the face, leading to a longer length at the back. This style complements most face shapes and looks great with all hair colors.
2. Longer Layered Rachel:
There are long layers that fall around the face in this variation of the Rachel hairstyle. The layers can be cut short in the back or left longer to achieve a more dramatic effect. The long layers create an illusion of thickness and are ideal for anyone with thin or fine hair.
3. Short and Sassy Rachel: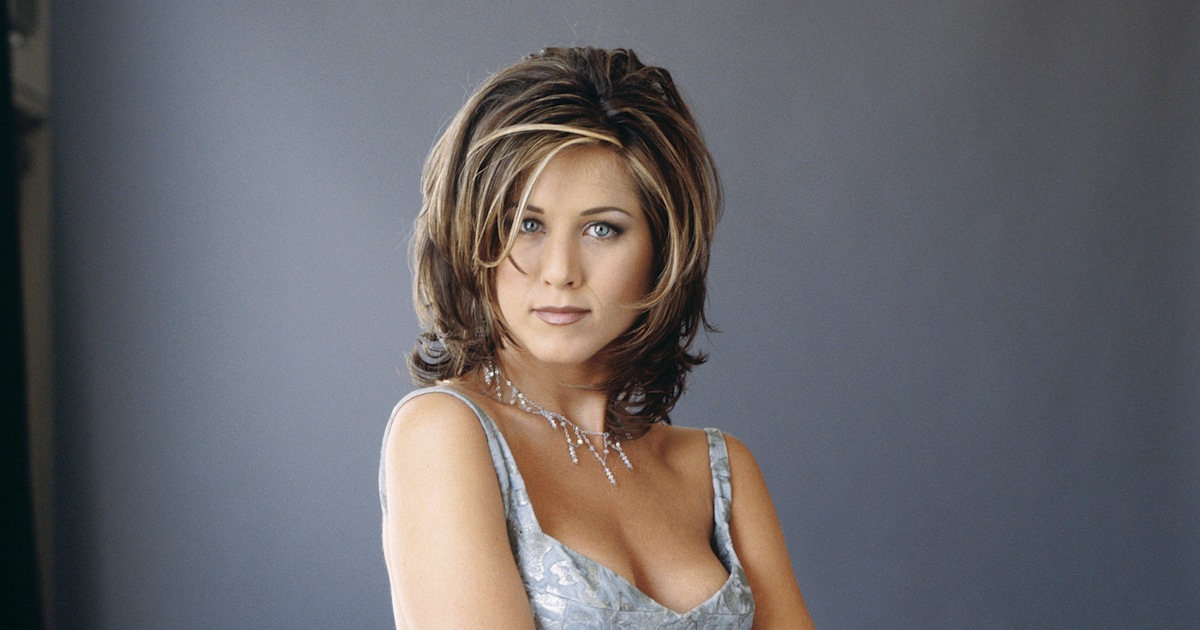 Rachel hairstyles are becoming increasingly popular as they feature shorter layers, which are cropped around the face to create a more stylish look. This style is particularly suitable for those with round faces because it helps to frame the face and give it a more angular appearance.
4. Angled Rachel:
The Rachel hairstyle includes an angled back and shorter layers around the face, giving it a more modern and edgy appearance.
Features of the Rachel Haircut:
Rachel's haircuts are characterized by layered, chin-length hair that is cut in a way that creates a slight wave and volume, with the longest layers falling at the chin.
Hair length can vary depending on the individual's preference, but the length of hair is typically kept at or above the shoulders. The style is typically styled with a slight flip out at the ends, giving it an effortless and natural appearance.
How to Maintain the Rachel Haircut?
Rachel's haircuts require regular trimmings every 4-6 weeks to maintain their layers. The style also requires regular styling, so it is recommended to use a curling iron or wand to add volume and waves to the hair.
In addition to providing shine and protecting the hair from damage caused by heat, it is also recommended that a heat-protectant spray be applied before styling the hair.
FAQs
1. Can I add bangs to Rachel's Haircut?
"Rachel's Haircut" can certainly accommodate bangs, but it depends on your face shape, your hair type, and your personal preferences if it will work for you. You should speak to a professional hairstylist about this matter. They will be able to evaluate your hair and make recommendations regarding the types of bangs that would be most effective for your hair, as well as how to style them.
It is also likely that they will be able to tailor your hair to the appropriate length and shape so that your bangs will blend seamlessly with your existing hairstyle.
2. How do I style the Rachel Haircut?
To style the Rachel Haircut, you can use a round brush to add volume and movement to your hair, as well as a flat iron or curling iron to add texture and definition to the layers. Spray the ends with a light-hold hair spray to finish.
Conclusion:
Rachel is a classic style that continues to be popular among women today. Designed after Jennifer Aniston's character on Friends, the style features layered, chin-length hair that is slightly waved.
It is an attractive style that can be worn by women of all ages and faces; however, fine for this style. To keep Rachel's haircut looking fresh and on-trend, regular trims and styling are necessary.